From each according to his ability, to each according to his need is a good idea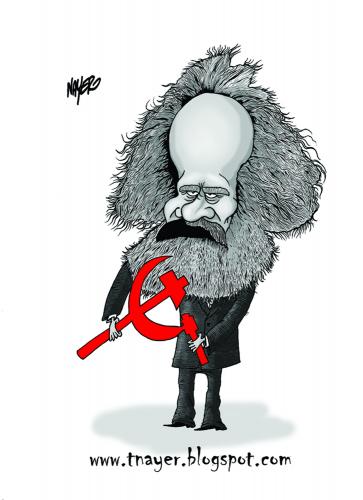 Interest / Motivation of those who disagree:
The desire to be seen as counterintuitive, if you are an American, by supporting a former American enemy (socialism or communism).
Books that agree:
The Communist Manifesto
Books that disagree:

Do they follow through for the most part? Research AIDS in Africa and their position on condoms until like 4 months ago.

That aside, it should be the ideal. Where do you draw the line between want and need though? Technically slaves' "needs" were met enough to stay alive at least.

Ironically the biggest difference as far apart as the political pendulum swings it seems, boils down to what is a need, and what is a want.

Not to debate with myself, I wanted to get all the obvious arguments out of the way...

The goal is to brainstorm all the reasons agree and disagree. We shouldn't look at debating against someone, but following the data and figuring out which side is the best...

I would like to reform the way we come to conclusions and the way we try to promote our beliefs through arguments and politics.

| Side: Now hold on a minute

I think the fundamental problem with this argument is that socialism is not necessarily the same as capitalism. The two main schools of thought are "equality of opportunity" versus "equality of outcome".

You are describing equality of outcome- in which every person is exactly equal.

I personally would prefer equality of opportunity, which is more along the lines of every person getting what they need to survive, but still earn capital in order to purchase better items, luxuries, etc.

Thus, people can be given the opportunity for life, without dissociating work input from monetary output. Also, there is no need to debate yourself. It seems like a ploy at boosting your own debate score (which is, quite frankly, not that important anyways)

| Side: Now hold on a minute

Well there are numerous ways the idea can be implemented, some good, some bad;

One of the better ones is certainly open-source software.

I could go into various permutations of different implementations, compare and contrast, but anyone that is familiar with marx and the opensource phenomenon should understand; if not or your not familiar, feel free to ask. I frankly don't have the time at the moment to write a long response covering all the bases.

The biggest issue is when supply doesn't meet demand, but improvements in the economies of scale are solving that.

I'm not sure I'm disputing the correct thing, but I from what I understand your talking about how open source software is free, and so it is sort of like socialism. I agree that a lot of good things can come from the open source movement. But when someone says "From each according to his ability, to each according to his need is a good idea" it sounds to me like a government ran socialism, where some person is deciding what someone else needs, or how long they work in a day. I have no problem with voluntary socialism, communal-ism, etc... What I am trying to argue against is government ran centralized socialism with strong power, little individual rights.

| Side: Now hold on a minute

Unfortunately, and I'd hate to break it to my gramps, god rest his soul,

it's not as easy as "you're a commy"

or today, "you're a socialist"

Every idea conflicts itself at some point when you enter human nature.

And human nature is the reason capitalism has been the best economic system so far.

However, it is only the best if it takes into account human nature, which demands social responsibility.

Which is why people who yell "socialism" at every social program

or "capitalism" every time someone gets rich,

knows nothing of either.

This competitive outlook people are indoctrinated into is primitive in my opinion. When we can embrace the oneness and learn to love others more than we love ourselves instead of vice versa, then the proposed statement in the OP could work. As long as we continue to fight for personal gain over one another, we will not truly evolve, wars and poverty will still be utilized by those in power in order to subjugate the majority and the intellectual growth of the species, and eventually I can see a very probable outcome of humans being the cause of their own extinction.