Aborted fetus in the 2nd trimester - that is murder!!!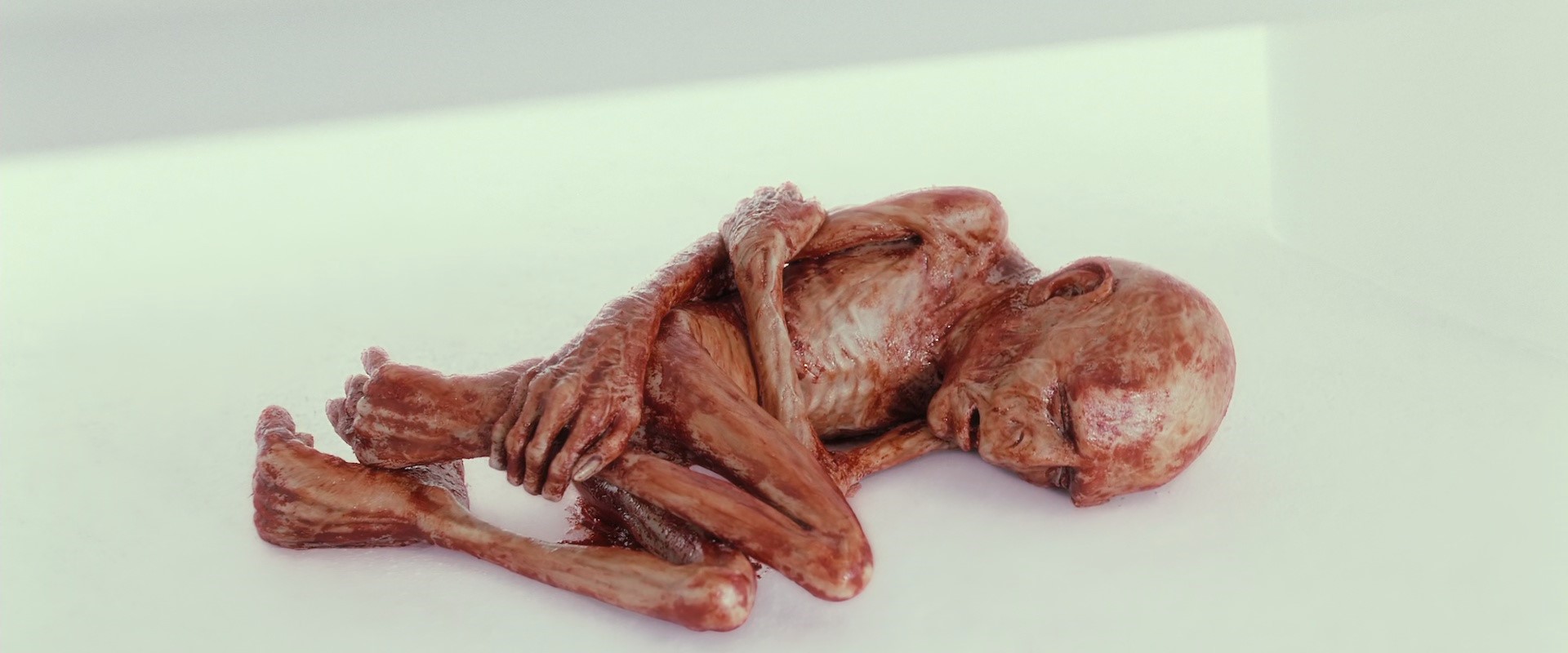 That is lord Voldemort!!!
That's Voldemort.

Don't forget that before birth humans are not in the same physical proportions that they are as adults. The size of head, and the length of limbs in proportion to the rest of the body, are not infant proportions but are adult proportions. This is not a fetus picture. Furthermore, this creature shows long term starvation which cannot happen with an umbilical cord attached unless the mother too had been long term starved to the very edge of death.

Side: That is lord Voldemort!!!