Does High Gas Prices Change Your Driving Behavior?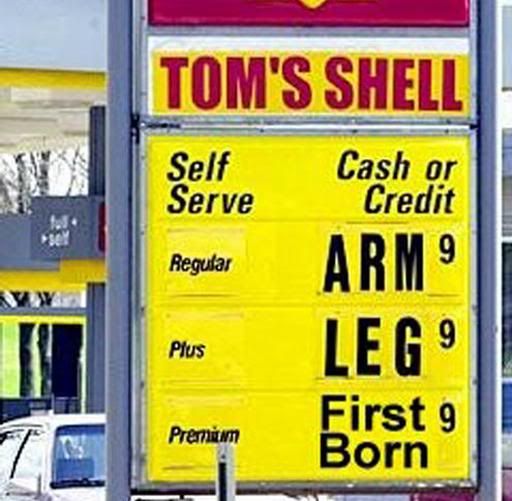 Whole new Al Capone of petrol, your going to get your illegal petrol syphonage stations,where small gang members start of by syphoning the fuel of government vehivles, and petrol contamintaion plants, where the more intelligent of gangsters mix petrol with other substances to increase the supply, your racketeer outposts, where the more violent members wait for turf wars to start etc...

Side: Yup!

yeah..person may drive the vehicle at a recommended speeds between 40-50km/h(interval which is said to give best mileage) just to allow optimum use of the fuel, rather than speeding the vehicles at top speeds or more than 50kmph, leading to overuse of the already expensive fuel.

Side: Yup!