We need less people on the planet so that we can have more Americans.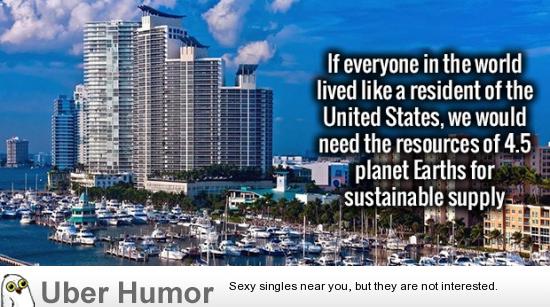 joecavalry(39822)

Clarified

Yes, the US contains about 5% of the species population yet consumes almost 25% of the worlds ready resources.

We cannot sustain a planet if all nations were using this type of economic model.

I think it is also interesting to note that the US also leads the world in production of waste. A quarter of the worlds waste is produced by the US.

We consume a quarter of the worlds resources and produce a quarter of the worlds waste... my retarded brother would see the flaw in this.

Side: True.