Where's AOC as the Biden Administration puts kids in cages. Well Leftist?????????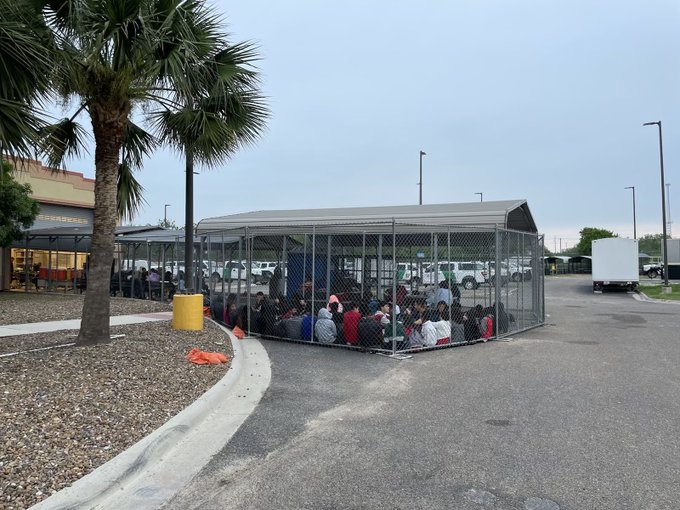 Where's the mainstream media? Where's the outrage?
Where is the bartender AOC?
Have you Leftist seen the bartender at the
border?
July 2019:
Let's look at how the DNC responded to kids in cages!
-"Human rights are being neglected"
-"The system is broken"
-"We need morality"
-"We need accountability"
-"Human rights are being violated"
Hey DOUCHE BAG do the links scare your pussy brain ?????????????????
Who scared you from the reality that you cannot deal with WAS it your MUM or Your DAD? Step up STUPID an engage with some type of MOTHERFUCKEN intelligence ! That is if you got any FUCKIN INTELLIGENCE !!!!!!!!!!!!!!!!!!!!!!
You have no answer you SLIME BALL from SPAIN to fuckin use the PLASTIC that the DREADED fossil fuel provides for you. Does it rain mainly in the SPAIN on your WATER ON THE BRAIN????????? BWAHAHAHAHAHA!!!!!!!!!!!!!!!!!!
Keep answering you DB because your brain can't deal with reality!!!!!!!!!!!!!
يُمكن استخدام صودا الخبز لتنظيف جدران المطبخ من خلال مزج ثلاث ملاعق كبيرة منه مع كوب من الماء الدافئ، وتوزيع المزيج على المنطقة المراد تنظيفها، وفركها بلطف، ثمّ شطف المنطقة بعد إزالة البقعة عن الجدار بالاستعانة بالماء النظيف، ويُشار إلى أنّ هذه الطريقة تُستخدم لإزالة الشحوم عن المساحات الصغيرة نسبياً.
يُمكن تنظيف جدران المطبخ، والأعمال الخشبية أيضاً بالاستعانة بفوسفات الصوديوم
، ويُمكن تطبيق ذلك من خلال مزج نصف كوب منه مع 3.8 لتر من الماء تقريباً، ويُشار إلى أنّ فوسفات الصوديوم منظّف قويّ جداً؛ لذا لا يُنصح باستخدامه إلّا عند تجربة جميع الطرق السابقة، وعدم الحصول على النتيجة المطلوبة
يسهل العثور على بعض التسريبات والعثور عليها ، بينما يحتاج البعض الآخر إلى متخصص للعثور عليها وإصلاحها
في حالة خزان المياه ، يتم إجراء فحص التسرب عن طريق توصيل صمام الكشف بالفلتر مباشرة
في حالة المرحاض ، يتم الكشف عن ذلك عن طريق إزالة الجزء العلوي من الخزان والاستماع إلى التسرب لتحديد موقعه
كشف تسربات المياه عن طريق فحص صمامات المياه في منزلك. عادة ما يحتوي كل منزل على صمام مياه في بداية الأنبوب ونهايته. ما عليك سوى العثور على الصمام والاستماع بعناية لصوت الصفير لتحديده. هل توجد تسريبات؟
غالبًا ما يتم اكتشاف التسريبات الكبيرة أو مجموعات التسريبات الصغيرة بواسطة عدادات المياه
يمكنك استخدام عداد المياه الخاص بك لإجراء فحص بسيط للتسرب باتباع الخطوات التالية
أولاً ، تأكد من إيقاف تشغيل وإغلاق جميع المياه داخل المنزل وخارجه ، ويتم إجراء هذا الاختبار باستخدام أجهزة الكشف التلقائي مثل أجهزة التحكم في الري وغسالات الملابس وغسالات الصحون مطفأة
يتم تسجيل قراءات عداد المياه كل 15 دقيقة لضمان عدم التغيير وعدم استخدام المياه خلال هذا الوقت ويتم تسجيل القراءات مرة أخرى
إذا كان العداد يسجل استخدام المياه أثناء الاختبار ، فقد يكون السبب هو التسرب
تأكد من عدم استخدام المياه في الأجهزة الصغيرة مثل أجهزة تنقية المياه أو أجهزة تنقية المياه أو أجهزة ترطيب المنزل بالكامل
يهدف هذا الاختبار إلى تأكيد وجود تسربات مرئية كبيرة تؤثر بشدة على قراءة العداد ولكنها غير صالحة للاستعمال وغير مجدية للتسربات الصغيرة في المنزل ولا تشير إلى مكان التسرب وتتطلب شركة محترفة للكشف وتحديد مكان التسرب