Why don't people spend as much time debating the existence of Santa Claus as the
I mean, if both are imaginary people, why not put as much effort into debunking Santa?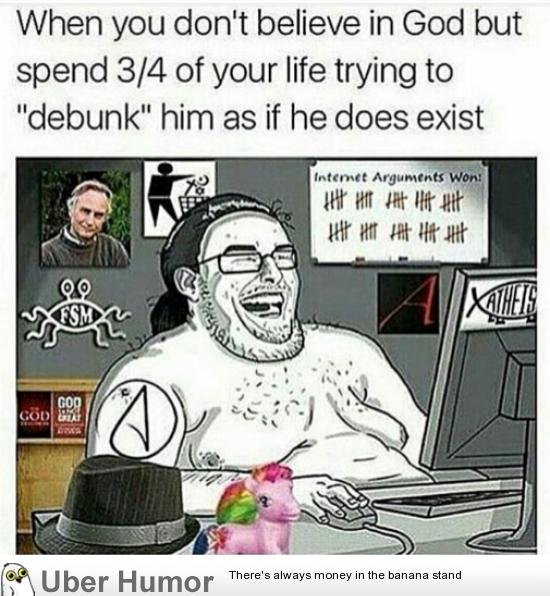 This is completely backwards. It is completely fucking stupid to admit that Santa doesn't exist, that every other God that was every invented doesn't exist, then spend 75% of your time trying to convince others that they will be punished eternally for doing benign things in their regular life.
When those ridiculous people start making their government decisions based on those beliefs you force normal people to have to spend just as much time showing that their stupid beliefs are as dumb as Santa.
KayneOfNod
(318)
Disputed